Poket is a cloud-based loyalty rewards program designed for your FMCG brand to increase traffic and grow revenue.
With Poket, you can run your own interactive loyalty program specifically designed for FMCG brands.



Bridge the gap of engagement between your brand and customers

The FMCG industry is highly competitive in itself, and this is further complicated by the fact that companies cannot easily communicate face-to-face with their consumers. FMCG companies can't just rely on supermarkets to carry their products to increase customer loyalty. The lack of direct customer relationships has made FMCGs dependent on retailers to reach their customers and to obtain specific data and information about their customers' consumption patterns.
It also makes it almost impossible to build cumulative customer value over time to increase customer loyalty, which is necessary to maximise the customer's lifetime value.
That's why Poket provides all the key features to engage, reward and build long-term customer loyalty that increases the bottom line and lifetime value of FMCG brands. From a comprehensive loyalty program platform to automated marketing campaigns, Poket offers a powerful membership program platform to stand out amongst your competitors.
LOYALTY POINTS, VIP TIER MEMBERSHIP
& CASHBACK
Increase customer loyalty, encourage customers to spend more by creating a suitable loyalty program for your FMCG brand. 
Give customers the opportunity to earn points & cashback in a variety of ways for making purchases and other activities. Establish a long-term relationship by including a tiered based program.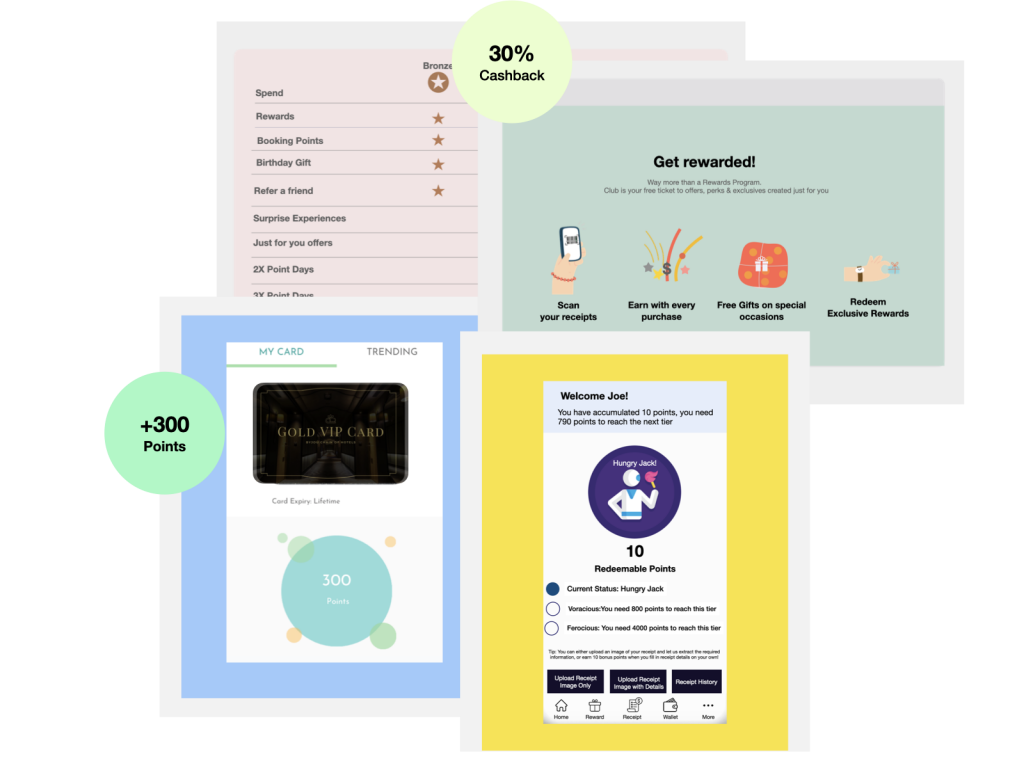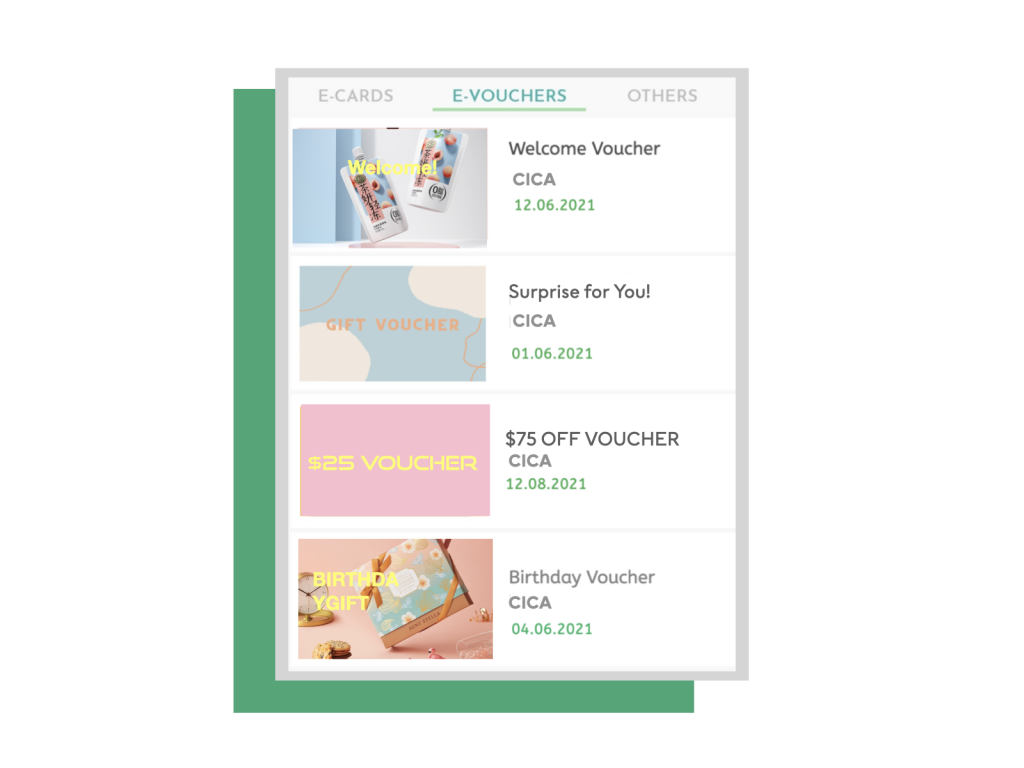 No more, one size fits all, approach. Customize and personalize the rewards for your FMCG company and attach e-vouchers to the loyalty programs, campaigns and other programs.
Right from signing up, birthdays or even sending a reward gift, Poket got everything covered for the growth of your brand.
A FASTER WAY TO ATTRACT NEW CUSTOMERS!
Your existing customers are your best advocates, and our Referral Program makes it easy for them to spread the word about your FMCG brand. Word of Mouth turns your deals shareable, empowering customers to introduce your cafe to their family and friends with an enticing incentive.
KEEP YOUR CUSTOMERS ENGAGED WITH AUTOMATED MARKETING CAMPAIGNS
The more customized an offer—like a birthday gift, free event pass, etc., the more chances to bring back the lapsed customers to buy your FMCG products. Poket's feature sends your customers automated campaigns to encourage your customers to experience your products.
Poket has built both mAPP and web platforms for Bioderma's loyalty programme- Club Bioderma, and have since been able to recruit customers alongside in-depth details of their data, helping brand better understand our customer's shopping behaviour and products preference.
Poket has built mAPP for BEtime's loyalty programme- Be You Perks for its customers to engage with them and build customer loyalty.
Looking for a White Label Solution or need any customisation?
Build the Most Elegant Loyalty Program Experience with Poket White Label Solution.
White-label your loyalty program platform and get our team to design a custom visual that matches your brand identity.
What's more?
Anything you need to craft your perfect loyalty program
Your own Branded App (optional)
Dramatically impress customers with your presence on App Store/ Play Store
Your own branded Member Portal (optional)
Yes, we are going to give you more than apps. Your customers can join your rewards program directly on your website too.

With us you can make a difference!
Feel free to write to us for any questions or for any customisation of your FMCG brand loyalty program.